Intimate & Charming
Perfect for small gatherings and intimate get-togethers, enjoy a charming tea set whilst taking in the scenic views of Lake Gardens. Set with a modern eclectic style with a high ceiling, sit back and relax to the soothing tunes of the piano playing or catch the 3-piece band playing your favourite jazz melodies.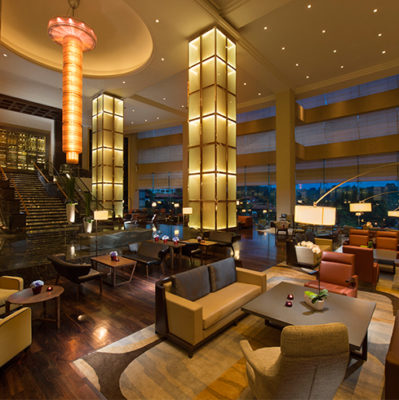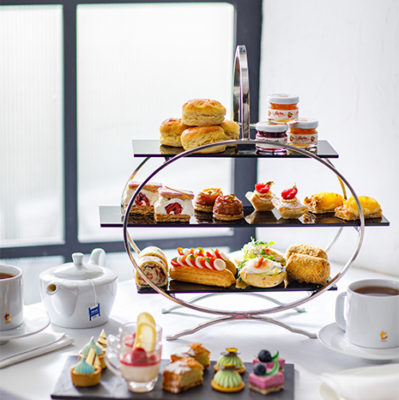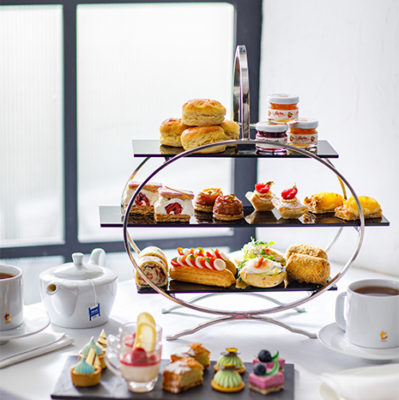 World Food Day
Experience palate-pleasing, planet-loving goodness with our plant-based menus while you give back to the community and Mother Nature. In collaboration with three award-winning meat substitute brands, our culinary creations are rooted in real flavours and enhanced with fresh, local produce for mindful meals that make a difference – one bite at a time. Enjoy this promotion at our participating restaurants – Iketeru, Chynna, The Lounge and Oro Cafe.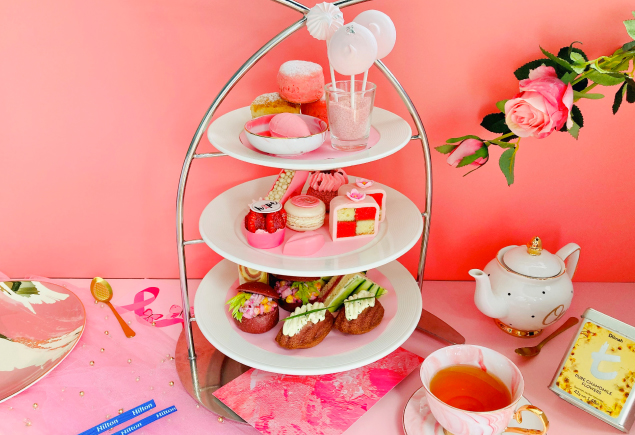 Pretty in Pink
Celebrate a themed afternoon tea in honour of Brest Cancer Awareness Month with a medley of pink sweet and savoury treats, including freshly-baked beetroot-infused scones served with rose-whipped cream chantilly and Hilton Kuala Lumpur's signature hibiscus jam.
Hilton Honors #LikeAMember
Great news for you Hilton Honors members! Enjoy up to 25% OFF food & beverages while you're dining at your favourite restaurant. Show your membership details to our team and enjoy discounts off your total bill.
*Hilton Honors Base & Silver members are entitled to 10% OFF
*Hilton Honors Gold & Diamond members are entitled to 25% OFF
Not a member yet? Sign up today to enjoy various perks!
Operating Hours
Open daily
8:00 am to 10:30 pm
All dine-in experiences will adhere strictly to protocols which include social distancing, hygiene, sanitization and registration.