Quick Bites & Fresh Brew
The Food Store offers an innovative café environment with both indoor and outdoor seating and a gourmet takeaway service. Choose from a wide variety of options to eat in or take away; from English Breakfast Tea and Teh Tarik to Curry Puffs to Baguettes, the Food Store has all your favorites. Don't forget to pick up a tin of our famous DoubleTree Chocolate Chip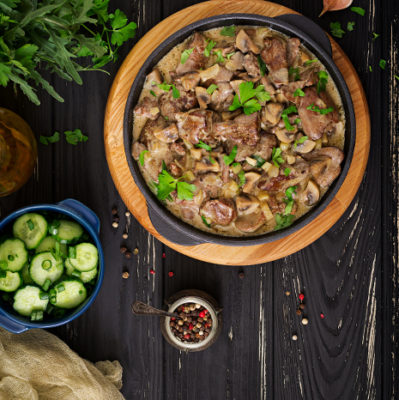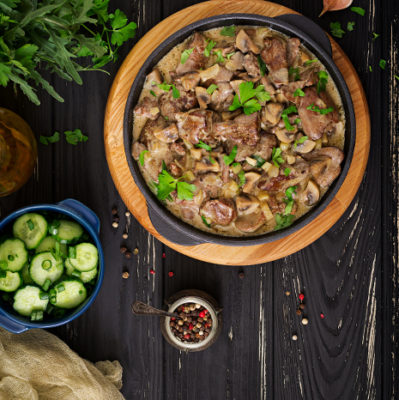 Hilton Honors #LikeAMember
Great news for you Hilton Honors members! Enjoy up to 25% OFF food & beverages while you're dining at your favourite restaurant. Show your membership details to our team and enjoy discounts off your total bill.
*Hilton Honors Base & Silver members are entitled to 10% OFF
*Hilton Honors Gold & Diamond members are entitled to 25% OFF
Not a member yet? Sign up today to enjoy various perks!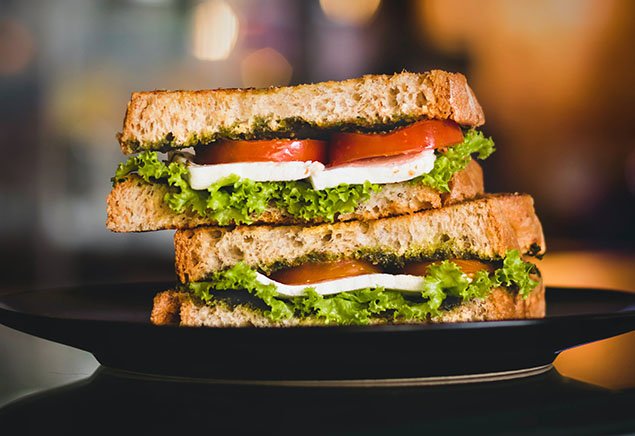 Deliveries & Takeaway
Tantalize your taste buds with a hearty meal from DoubleTree by Hilton Johor Bahru and get it delivered straight to your doorstep!
Choose from:
Weekday Lunch Box Menu
DoubleTree Cookies
Sandwiches To Go
Click on the "Order Now" button below to check out our varieties available!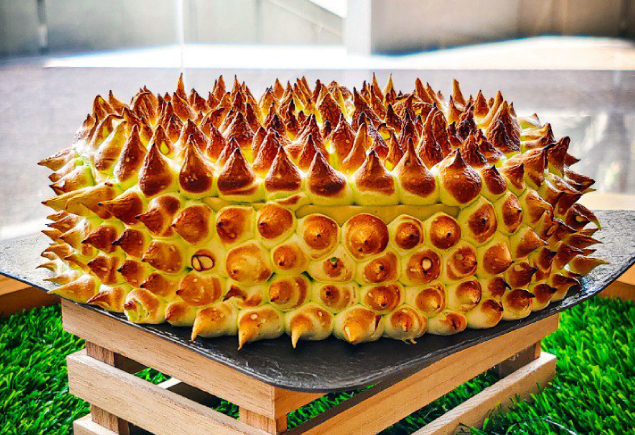 Durain Entremet
Enjoy the durian season in full swing with our cake of the month! Savour rich D24 mousse in a fragrant vanilla flavoured sponge cake, covered with torched Italian meringue for an adventurous indulgence. Perfect treat for the durian connoisseur.
RM130 nett per kg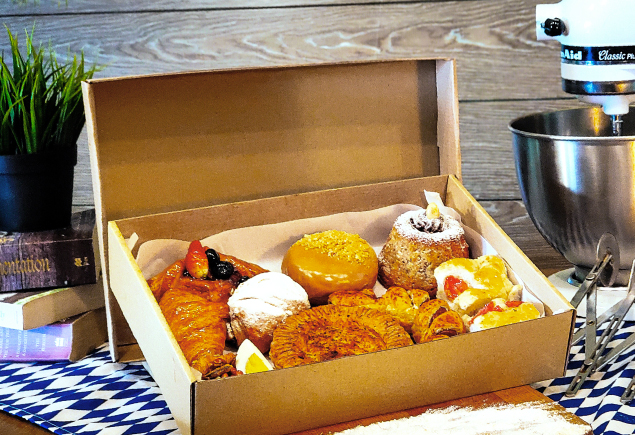 Boulangerie At Home
Bring home an assortment of warm, freshly baked sweet and savoury pastries for the ultimate comfort food.
From 15 August onwards.
*Pre-order one (1) day in advance.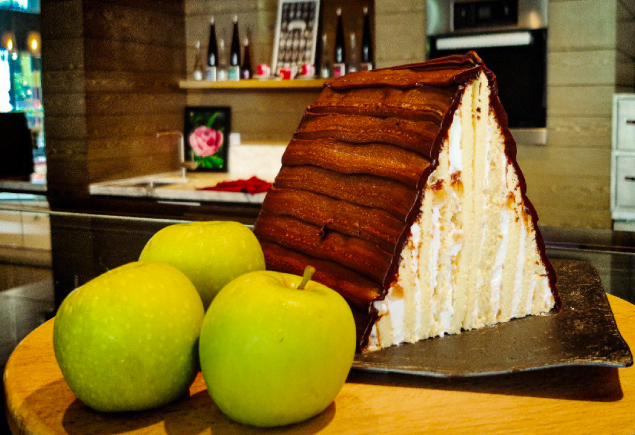 Apple Pyramid Opera
Celebrate a beloved French classic with a light, fruity ensemble. Luxuriate in the layers of delicate almond sponge cake soaked in espresso syrup, French butter cream, aromatic apple compote for a harmonious composition of flavours and textures. Coated with decadent chocolate ganache for an elegant finish.
Brown Butter Pear Torte
Savour every bite of our upside-down cake, best served warm with ice cream. The nuttiness and toffee-like quality of browned butter pairs perfectly with the sweetness and depth of the caramel poached pears, all filled inside a sweet pastry crust that exudes a homelike warmth.
Operating Hours
Delivery & Takeaway (Available from Monday – Friday only)
11:00 am – 6:00 pm
Temporarily closed for dine in until the Movement Restriction Order has been lifted.