Unwind with a stunning view
Indulge at this stylish rooftop bar with panoramic views of the Twin Towers of KLCC. Located on the 25th floor of our hotel, Rooftop 25 Bar and Lounge offers a relaxed, sensual atmosphere with house music playing throughout the night. Savor gourmet snacks, fine champagnes, wines, and signature cocktails made by our resident mixologist.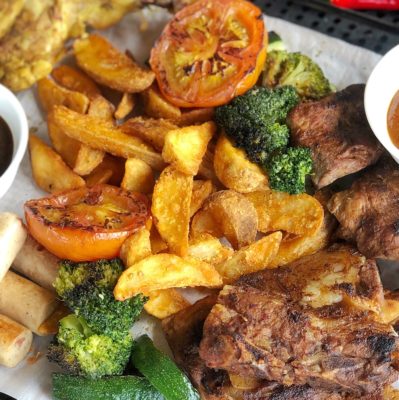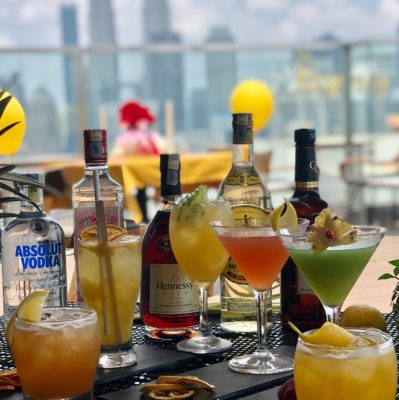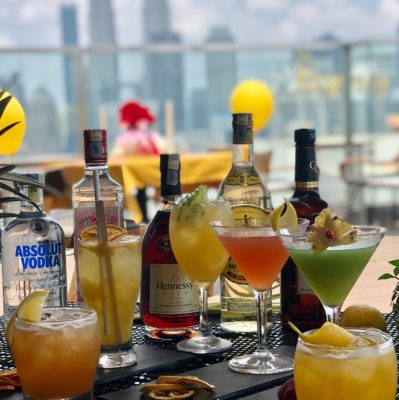 Your Romantic Date Awaits
Indulge in a romantic dinner date for two at the stylish rooftop bar of Hilton Garden Inn Kuala Lumpur – South for a relaxed, sensual atmosphere. With three options to choose from, each three-course set includes two beverages of your choice.
Birthday Celebration Package
Celebrate good times, sky high with stunning views of the city skyline at Hilton Garden Inn Kuala Lumpur – South! Be seen in our stylish Rooftop 25 Restaurant and enjoy a special birthday bash with your friends or loved ones – featuring our signature Ocean-To-Sky Seafood Platter, five main course options to choose from, and a decorated birthday dessert with two complimentary beverages.
Sweet & Spice
Savour a sweet and spice medley in a wrap with Rooftop 25 Restaurant's Lamb Kathi Roll, available as an a la carte option or as a set with Gulab Jamun (milk-based dessert) and Masala Tea. Melt-in-your-mouth lamb is marinated and slow-cooked in Indian spices, served with green chutney, red onion, chili bhajis and mint garlic raita in a rolled-up paratha.
1-30 November 201 | Dine-In only
Delectable Eats, Delightful Conversations
Make it an eventful feast to remember and catch up over a cosy get-together. Set against the stunning backdrop of the KL skyline, savour our signature platter, gourmet bites and chilled drinks at Rooftop 25 Restaurant, Hilton Garden Inn Kuala Lumpur – South.
Platter Party Package at RM159 nett
Serves 3 to 4 persons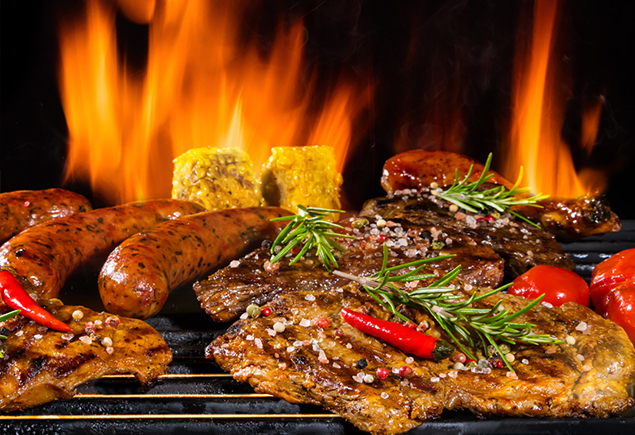 BBQ Platter Deals
Treat your loved ones to a scrumptious grill 'n' dine experience at the comfort of your own home!
Choose from:
BBQ Platter
BBQ Platter with 2 Drinks
Hilton Honors #LikeAMember
Great news for you Hilton Honors members! Enjoy up to 25% OFF food & beverages while you're dining at your favourite restaurant. Show your membership details to our team and enjoy discounts off your total bill.
*Hilton Honors Base & Silver members are entitled to 10% OFF
*Hilton Honors Gold & Diamond members are entitled to 25% OFF
Not a member yet? Sign up today to enjoy various perks!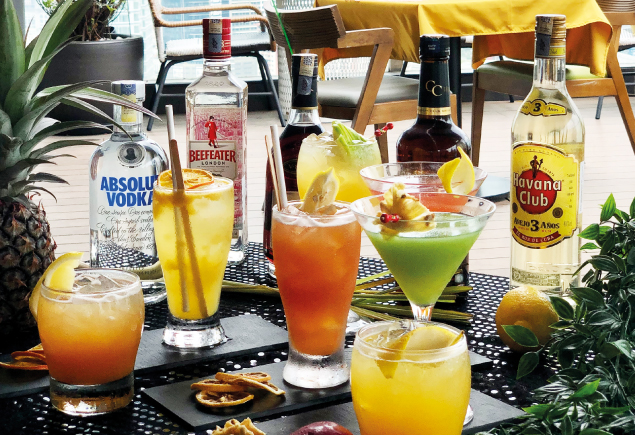 7 Wonders of Cocktail
Embark on a sensory voyage around the world of mixology at Hilton Garden Inn KL South with our limited period concoctions, featuring mixes like Whisky Passion, Frosty Garden Inn and the Heart of Chow Kit. A hands-on cocktail-mixing experiences is open to aspiring mixologists too!
From RM35 nett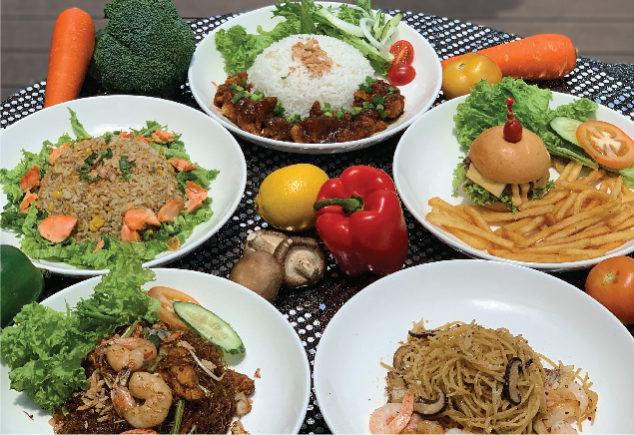 Lunch In Style
Savour lunchtime specials with our set menu, inclusive of a soft drink or chilled juice for your beverage of choice.
Set lunch | 12 pm – 2 pm
Operating Hours
Monday – Thursday
12.00 pm – 11.00 pm
Friday – Sunday
12.00 pm – 12.00 am
All dine-in experiences will adhere strictly to protocols which include social distancing, hygiene, sanitization and registration.