Authentic Flavours of Asia
All-day dining restaurant overlooking the pool with live, interactive stations showcasing the diversity of Malaysian delicacies. Serving Malay, Chinese, Indian, and other local specialties.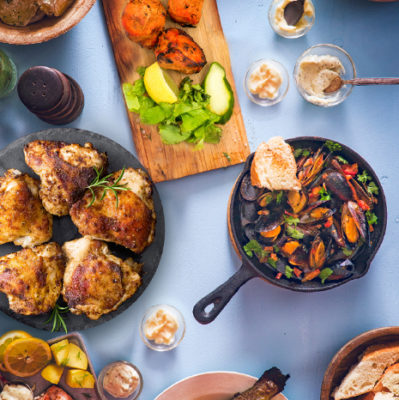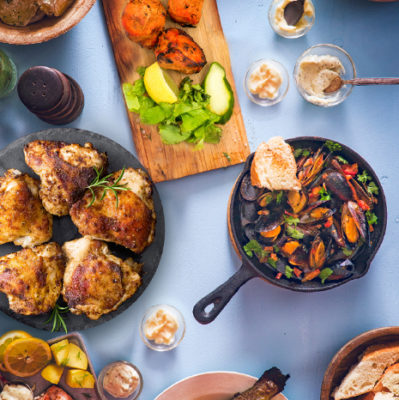 Menu
Tantalize your tastebuds with an array of delicious Malaysian's favourites at Makan Kitchen.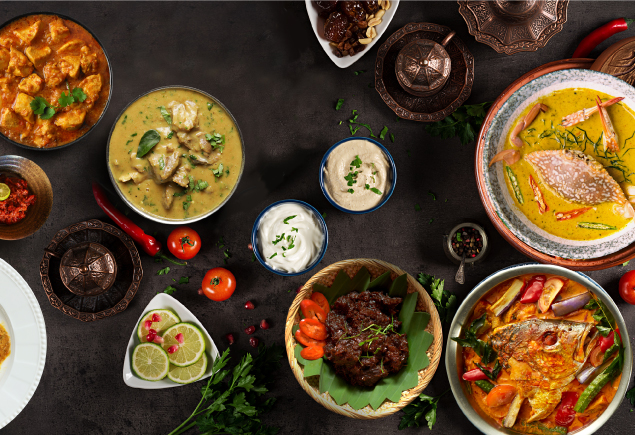 Chup Makan Dulu
This festive season, take time off from your busy schedule and make time for your loved ones. Jom berbuka bersama at Makan Kitchen as our talented chefs bring you truly penangite delicacies such as Penang Claypot Nasi Kandar and Soup Ekor in Young Coconut, served in traditional dome set. Be sure to catch our live cooking stalls in action too!
JOM BERBUKA RAMADAN BUFFET DINNER & TAKEAWAY MENU AVAILABLE
13 April – 12 May 2021 | 6:00 PM – 10:30 PM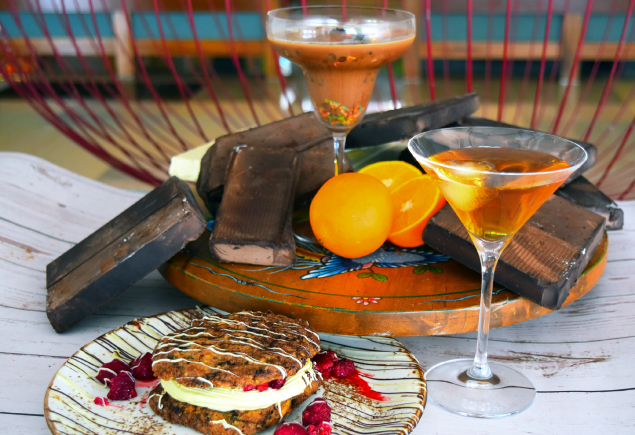 Say Yes to Chocolate
Come and have a taste of our sinfully delectable menu, featuring rich, velvety chocolate that's sure to melt in your mouth.
Chocolate Galore Mocktail | RM 10
A blend of chocolate and espresso, topped with mini cookies and rainbow rice.
Cookie Sandwich | RM 15
Layers of cream cheese and sour cherry sandwich between our signature DoubleTree cookies.
Indulge Cocktail | RM 20
A vodka-based mix paired with creme de cacao white and orange bitters.
Available at Makan Kitchen, Axis Lounge & Food Store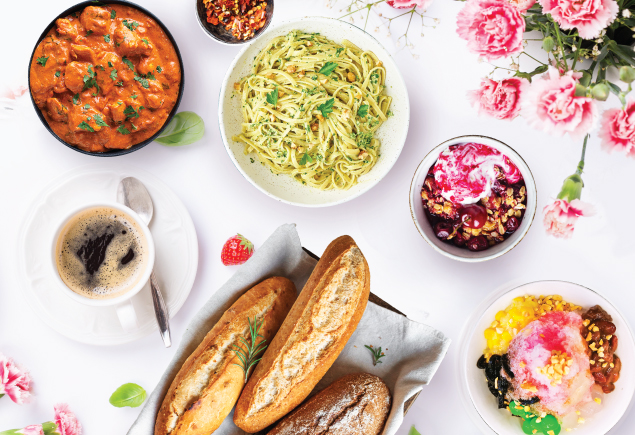 A Date with Mum
There's no greater gift for your mum than by spending quality time with her. This Mother's Day, treat her to our buffet lunch as you two bond over a spread of divine delicacies. Better yet, come in matching outfits for a chance to win prizes!
9 May 2021 | 12:30PM-3:30PM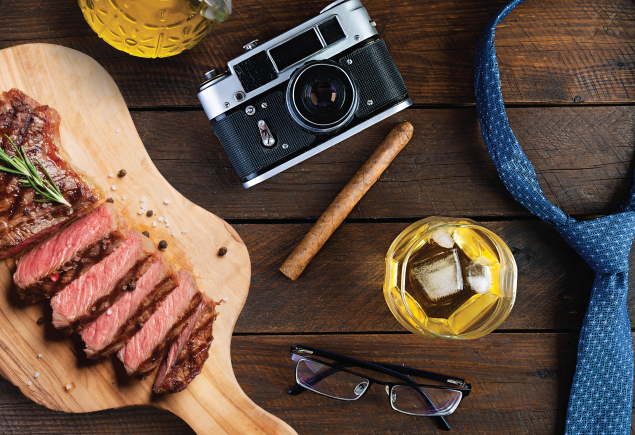 To Dad with Love
It's the time of the year to show how deep you love the big man in your life. This Father's Day, treat him to our buffet lunch as you two bond over a spread of hearty delicacies. Dads can also make themselves wonderful drinks with our whisky materclass. Better yet, come in matching outfits for a chance to win prizes!
20 June 2021 | 12.30 PM – 3.30 PM
RM98* nett (Adult) | RM49 nett (Child)
*Fathers can dine for free when accompanied by 3 full-paying adults.
Operating Hours
Breakfast (Weekdays)
6:30 AM – 10:30 AM
Breakfast (Weekends and Public Holidays)
6:30 AM – 11:00 AM
Dinner
6:30 PM – 10:30 PM
All dine-in experiences will adhere strictly to protocols which include social distancing, hygiene, sanitization and registration.