Authentic Malaysian Cuisines
Indulge in an authentic regional Malaysian dining experience at Makan Kitchen in the DoubleTree by Hilton Melaka. Live interactive show kitchens showcase the enormous diversity of Malaysian cuisine and you will experience the journey from the raw ingredients to the pan and plate.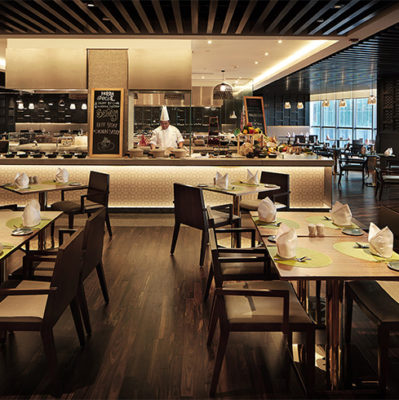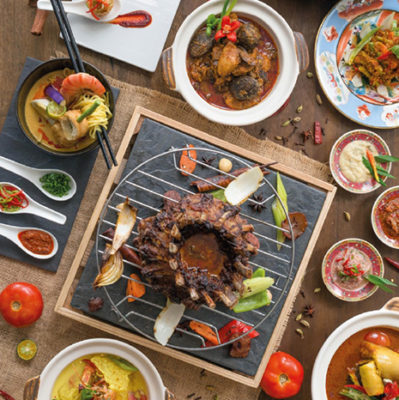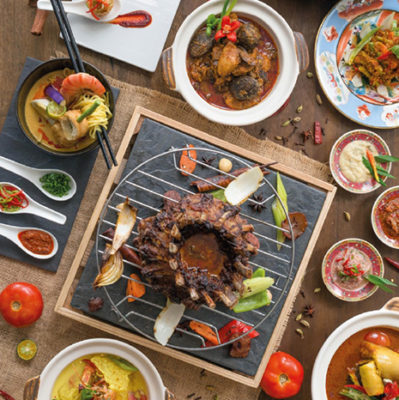 Makan Kitchen Menu
Exciting live cooking stations and a juice bar showcase the delicious food and beverages we offer.
A Festive DoubleTree Deepavali
Dine in splendour this festival of lights with a divine buffet spread, or order in Chef Karthik's five-course Deepavali treats in delightful bento boxes.
Hilton Honors #LikeAMember
Great news for you Hilton Honors members! Enjoy up to 25% OFF food & beverages while you're dining at your favourite restaurant. Show your membership details to our team and enjoy discounts off your total bill.
*Hilton Honors Base & Silver members are entitled to 10% OFF
*Hilton Honors Gold & Diamond members are entitled to 25% OFF
Not a member yet? Sign up today to enjoy various perks!
Little China Set Menu
Indulge in a tantalising feast of banquet proportions, with a seven-course set menu featuring appetising starters, mouth-watering mains, and a classic sweet ending.
1 – 31 October 2021
Hawker-Style Malaysian Street Food Buffet
Take a trip down memory lane with an array of classic street food delicacies, including Soto Ayam, Bubur Berlauk, Chicken Murtabak, Roti John, and so many more. Featuring several food counters and cuisines, the assisted buffet revolves around nostalgic foods, childhood favourites, and traditional desserts that are tastefully timeless.
From 15 October 2021 onwards.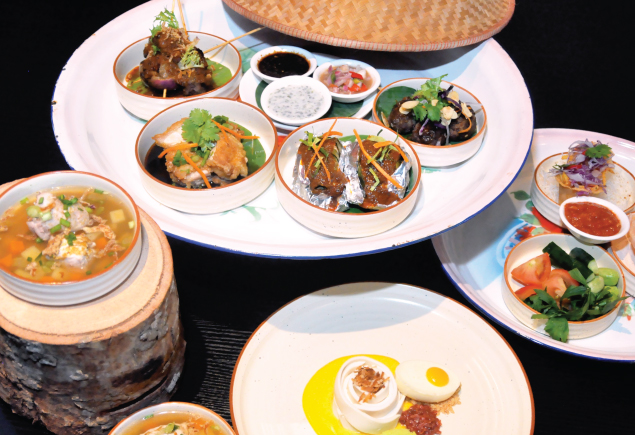 Deliveries & Takeaways
Satisfy your tastebuds with a hearty meal from Doubletree by Melaka delivered straight to your doorstep!
Choose from:
Our Italian Pasta
Burger & Snacks
Ala Carte
Click on the "Order Now" button below to check out our varieties available!
Operating Hours
All dine-in experiences will adhere strictly to protocols which include social distancing, hygiene, sanitization and registration.