Sleek, Contemporary Steakhouse
We invite you to indulge in a wide selection of the best imported meats across the globe. All cuts are specially treated in a custom designed Himalayan Salt Tile Dry-Ageing Cabinet to produce the best grilled steaks that's sure to meet the expectations of every carnivore aficionado.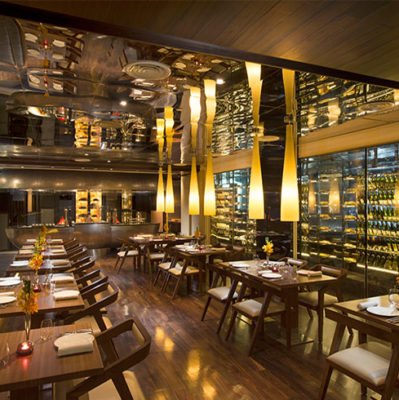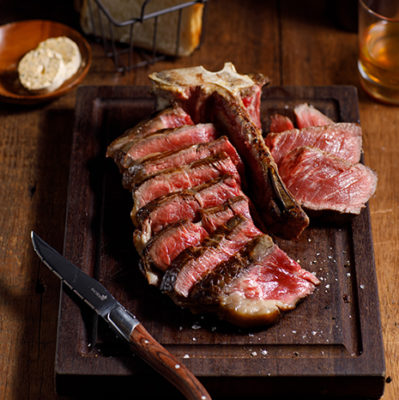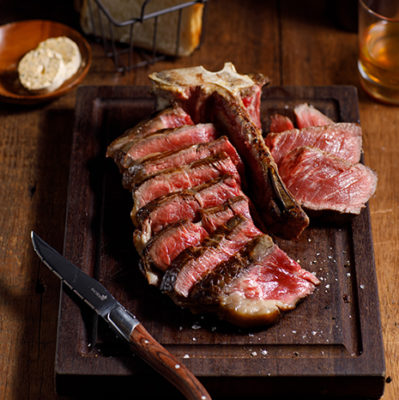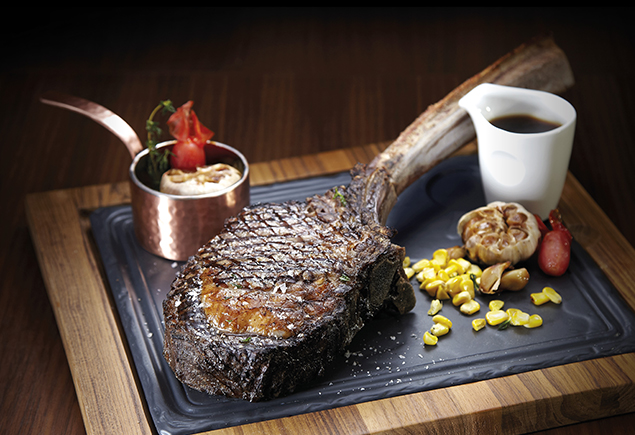 Wagyu & Angus Tomahawk Steak
The tomahawk steak is a cut of beef ribeye that got its name due to its resemblance of a single-handled axe. Discover how the unique presentation is achieved with our service team who will carve the steak at your table before you. An unforgettable dining experience awaits you.
Carnivore's Delight
Feast on meat with Chambers Grill's
1-30 September 2020
Available for dinner only
Australian Beef Tomahawk
From RM 450 nett – Inclusive of three side dishes
Carnivore Platter
RM700 nett – Featuring Black Angus Tomahawk, Australian Lamb Cutlets and more. Ideal for 2-3 people.
Standard Hilton Dining APAC & bank partnership discount applies.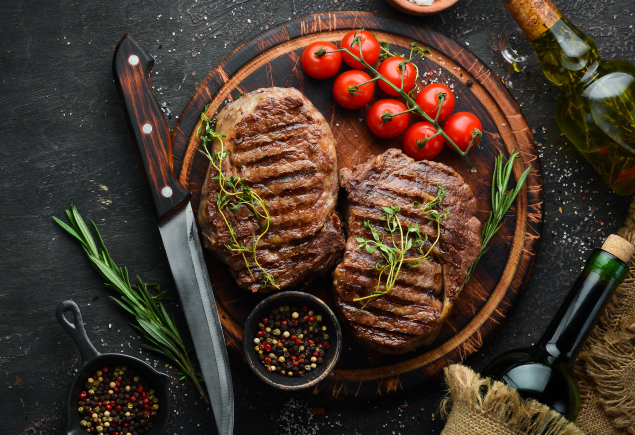 Australian Beef Specials
Savour premium beef from Australia to satisfy your steak craving!
From RM 200 nett onwards
1-31 October 2020 | 6PM-10PM | Daily
Standard Hilton Dining APAC discount applies.
T&C apply.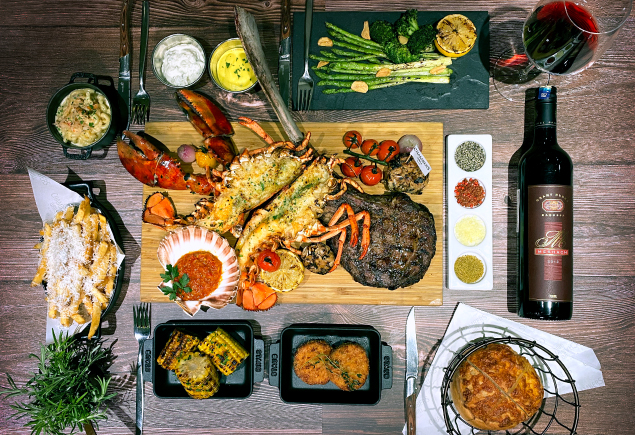 Tomahawk & Lobster Carnivore
Indulge in mouth-watering steak and seafood!
6:00PM-10:30PM | Daily
From 1st October onwards
From RM 750 nett onwards
Selected Visa & Master Credit Card discount applies.
Operating Hours
Dinner
6:00 PM – 10:30 PM
All dine-in experiences will adhere strictly to protocols which include social distancing, hygiene, sanitization and registration.